Log-6
---
3 years warranty
# 61 00 00 € 750.28
Web price € 675.25
(with Regatta Speed Sensor)
---
Components:
The Log-6 consists of the "Log" Display and a Log Sensor (Regatta Speed Sensor depicted).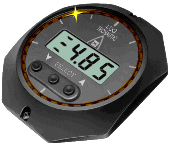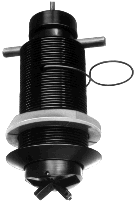 A power connection cable and bus terminator is required once in a system #500115, web price €27.58

10% reduction for Tecnautic Direct orders: Send e-mail with boat details!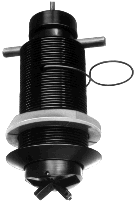 Regatta Speed-Sensor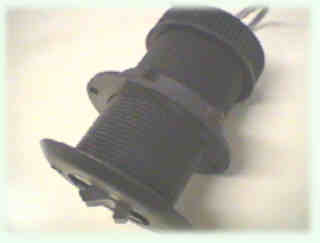 Cruise Speed-Sensor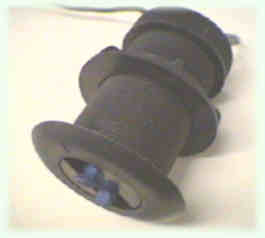 Planing Speed-Sensor


Select the Speed Sensor:
Different speed sensors are available (all are retractable). A 10m (33 ft) cable is included with the sensor.
Speed Sensor:
Part #
Speed Range
Price
Web Price
made by

Ultra Sonic Speed Sensor
Regatta
610105
0,3 ... 30 kt
170.59
153.53
TECNAUTIC
Cruise
620105
1,0 ... 32 kt
170.59
153.53
AIRMAR
Planing
630105
2,0 ... 48 kt
170.59
153.53
AIRMAR
Universal
640105
1,0 ... 32 kt
190.47
171.42
AIRMAR
Ultrasonic
620245
0,1 ... 40 kt
881.48
793.33

AIRMAR
Log Mixer and Switcher
For added safety, two speed sensors may be installed symmetrically on the hull. Normally, speed is averaged over both sensors. If one sensor fails, only the remaining one will be used.
On Multi Hulls it may be necessary to measure boat speed only on the leeward hull. Sensor switching will then be automatic as a function of wind angle or heel angle.
---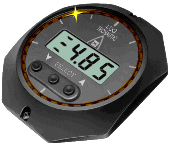 Log Display

# 61 01 00 € 579.68
Web price € 521.71
Log Display:
Log data can be displayed on any display in the system, e.g. on a "Multi" Display. This reduces system cost. However a standard set of instruments will normally also include a "Log" Display. Click here for general features of the Cockpit Display.

Bright yellow LED-pointer around face of display shows amplified speed without delay: once round for each knot.

The digital LCD displays:
· Water Speed (1/100 kt)
· Average Speed
· Trip and Total Log Distance
· Timer and Race Timer
· Water Temperature
· Calibration setting
· Battery Voltage
· Any other desired function available in the system, e.g. Heading, or Depth etc.
---
Optional JUMBO Displays have 40 mm large digits (1.5 in.) and can display all available parameters of the system.
Size 160 x 78 x 55 mm; € 883.60 Web price € 795.24

A bus cable with a sealed connector is required once for every group of Jumbos: (# 500410, 10m length, Web Price € 52.17)
Click here for features and description.
part # 40 02 05 ... with yellow digits
part # 40 02 10 ... with red digits